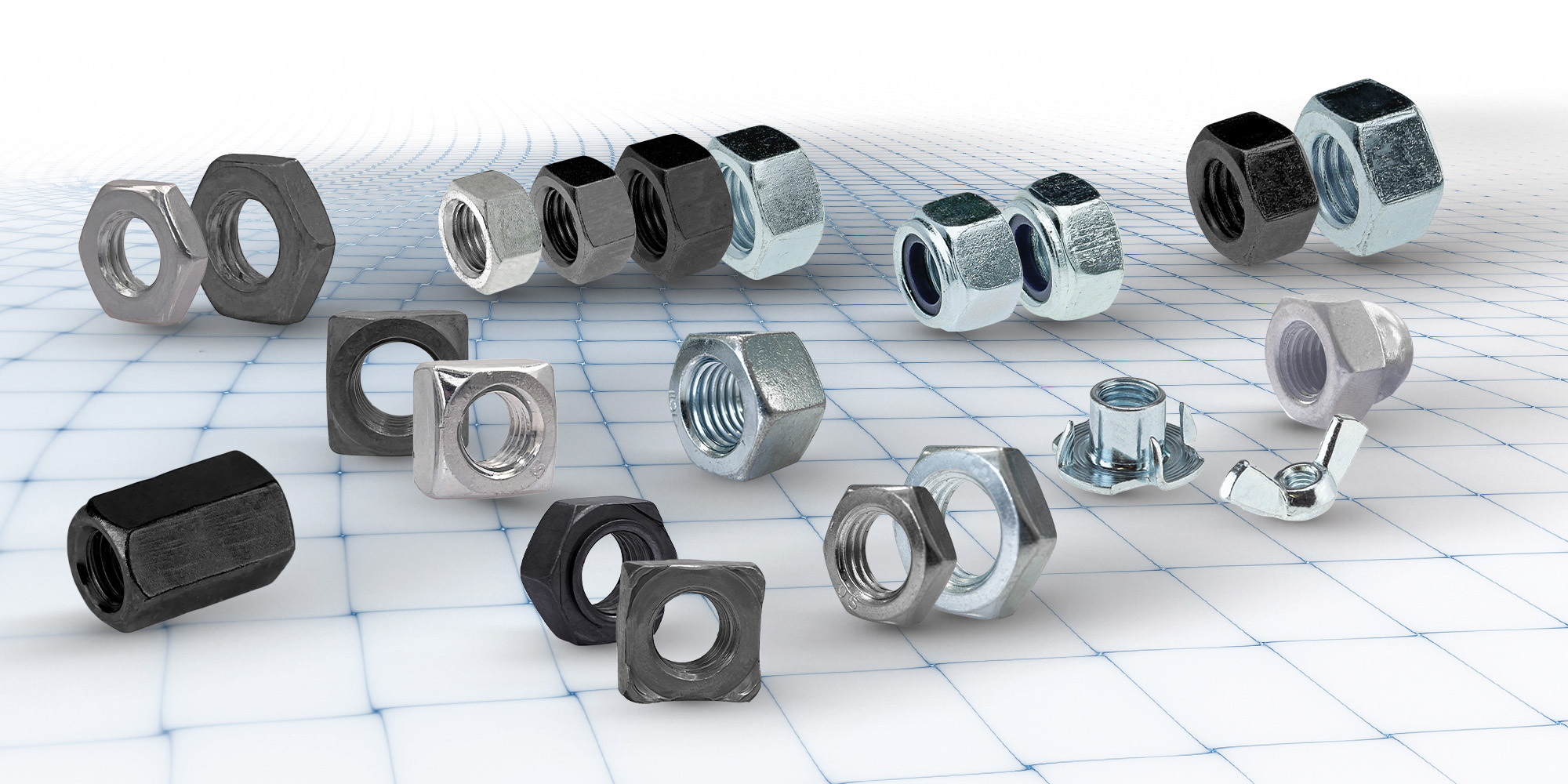 Significant nuts range extension
01. Sep 2022
Having added a first few new nuts at the beginning of the year, we would like to take the time and introduce you to our recent, wide-ranging extension.
Our existing standard nut products DIN 934, DIN 982, DIN 985 and ISO 4032 will be complemented by class 10 articles as well as several plain nuts from different standard groups. This will help us offer a wider range to our customers.
To our recent additions of ~DIN 6334, ~DIN 314 and T-Nuts we will be adding new dimensions. From now on, we will also offer ~DIN 6334 as plain nuts.
We are also adding cap nuts DIN 1587, square nuts DIN 557, high hexagon nuts DIN 934-H=D (UNI 5587) as well as hexagon thin nuts DIN 439 / ISO 4035 to our range.
By adding square weld nuts DIN 928 and hexagon weld nuts DIN 929 to our range, we are developing a whole new area of application for our products.
We look forward to being able to offer more than 100 new dimensions from the above-mentioned standard groups soon. You will find all new dimensions in FBonline – as soon as they are available. 
Return to main screen