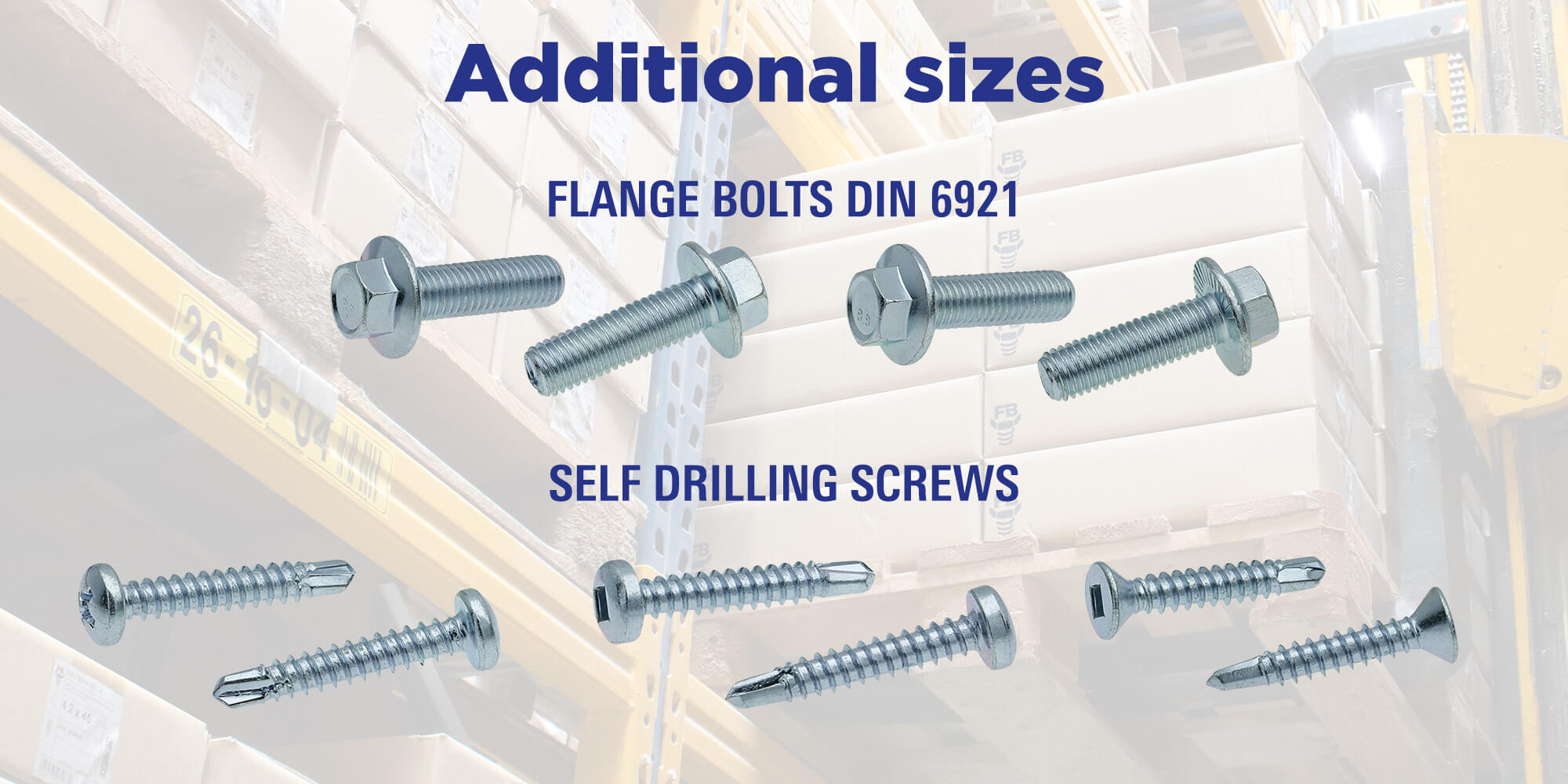 New sizes
31. May 2021
Flange bolts have been a great success ever since they were added to our stock range. That is why we are glad to share that we are going to offer additional sizes of DIN 6921 both with and without serrations.   
Moreover, we are please to inform you about our extended range of self drilling screws. We will add new dimensions of both DIN 7504 N H and DIN 7504 N inner-square. Added to that we will be adding DIN 7504 P inner-square to our stock range.  
All new dimensions can be found in FBonline, as soon as they are available.  
Return to main screen